Craniofacial Pain Center Of Colorado is home to our excellent, highly experienced doctor who is recognized around the world for his knowledge and skill.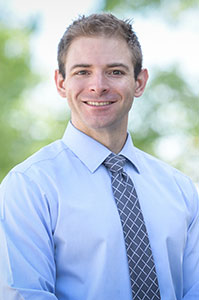 Dr. James Bieneman
Dr. Bieneman earned his Bachelor's of Science Degree from Indiana University with honors in Business. After graduating with his doctorate in Dental Surgery from Indiana University School of Dentistry, Dr. James Bieneman has continued to refine his skills and expertise through countless post-graduate courses to provide patients like you with the standard of care you deserve.
Through his dedication to post-graduate education, Dr. Bieneman can treat patients in need of routine care and those requiring advanced treatments like orthodontics or sleep apnea alike. Currently, Dr. Bieneman has completed continuing education courses in a variety of topics such as Sleep Apnea, Orthodontics, TMJ and Frenectomies. As a result, patients like you visit a dentist in Denver that provides comprehensive care that meets your needs.
In his spare time, Dr. Bieneman enjoys hiking, camping, skiing, running, traveling, cooking and exercising.